Meet the Executive Team
Ozzy Smith – Founder and COO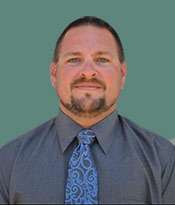 Ozzy is the founder of Bricks & Mortar Investments INC, American Dream Investments LLC, Above & Beyond Enterprises LLC, and the CEO/President of each company. Prior to founding these companies his experience includes being a mortgage broker, an independent business to business consultant for the Ohio Energy Program, and an independent contractor for numerous local construction companies. Ozzy spent 6 years in the Pennsylvania Army National Guard and attended Lock Haven University of Pennsylvania where he majored in Health and Education. He is an active leader in the community as a member of Far Hills Community Church, Unspoken Hero's men's softball team, former youth football coach, and a leader for the
"A Home For The Holiday's Program"

which was his dream come to life by giving away homes to families in need in the community.
Raymond Smith – CFO/Secretary

Raymond Is a career Entrepreneur and former owner/operator of The Treasure Cove and Ray Smith Trucking companies. Ray is the company's chief financial officer in charge of procurement and bookkeeping. His expertise in finance and business are the key reasons why he is in charge of the company's growth and new market expansion programs. Ray is also an active member of the community by serving as Trustee for Hyde Weslyan Church and is a Global Messenger coach for the Clearfield County Special Olympics.
Jason Weible – SR. Acquisitions Manager

Jay is a proven leader in the industry demonstrated by his ability to negotiate win – win deals for both sides of the table. His background in the Human Services field has shaped his character to be a problem solver, with a focus on people, not problems. This has made him a valuable asset to our team, and has earned him a reputation from our clients as a trusted advisor when it comes to deal analysis.